Foresight and Williams Advanced Engineering (WAE) partnered in November 2016 to provide a unique growth focused EIS and now VCT fund proposition. The funds focus on early stage disruptive hardware technology businesses that offer the potential for significant returns.
The unique collaboration combines Foresight's proven early stage investment management experience with WAE's engineering and technology expertise, derived from decades in the ultra-competitive environment of Formula One. This approach, along with Foresight's ESG investment methodology, allows us to provide technical, commercial and promotional support to investee companies, which gives the investors in our funds an unfair advantage over other early stage investors.
Foresight has a long history of sustainable investing and Environmental, Social and Governance ("ESG") factors lie at the heart of our business. We believe that acting conscientiously and investing responsibly are critical to the long-term success of business and society. We have adopted a bespoke approach towards achieving our sustainability goals, applying a practical, qualitative and quantitative ESG investment methodology. This works in harmony with investee companies' value creation plans and helps them improve their ESG credentials which we believe is crucial for long-term success.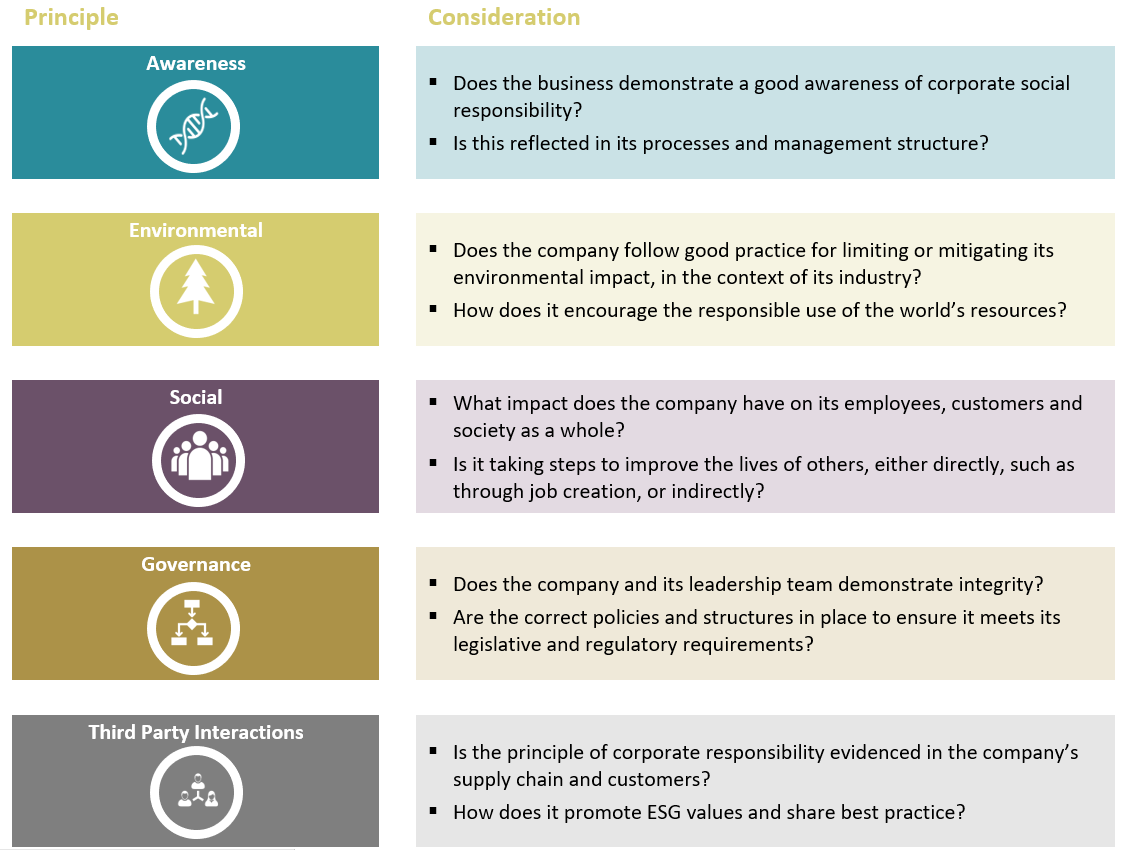 The UN's Sustainable Development Goals ("SDGs") also represent an important lens through which Foresight reviews its corporate and investment activities. The SDGs are a list of 17 goals that seek to mobilise the international community to bring about an end to poverty and protect the planet. Through this lens, we recognise that in order to have sustainable and inclusive industrialisation, we must support quality, reliable and resilient companies with innovation and job creation being key growth drivers.
An example of this is Foresight Williams Technology's investment into Open Bionics, which is building and developing the next generation of bionic limbs. FWT's investment has allowed the company to grow and further develop its first commercial product, the Hero Arm. The Hero Arm uses 3D printing and simplified mechanical systems, making it accessible to new customers for whom bionic functionality was previously too expensive. This competitive pricing combined with commercial licences from Disney, Marvel and Pixar positions the Hero Arm most favourably with children as young as eight and adolescents, changing disability into superhero status.
Other companies within the portfolio address the need to upgrade infrastructure to increase resource efficiency. Sustained economic growth can only be achieved by reducing the demand on the earth's natural resources. Resource efficiency also contributes to a better quality of life, creates jobs and increases industry competitiveness. Through FWT's investments in Utonomy, Synaptec and Mixergy we hope to help achieve these aims.
Utonomy's technology minimises gas leakage by optimising pressure on the network. The leakage of methane from gas distribution networks is a massive global problem with over 300 billion MWh lost from networks around the world each year. This is estimated to cost consumers more than £5 billion per annum. More importantly, the leakage of this methane, a potent greenhouse gas, has a serious impact on the environment, equivalent of 1.7 bn tonnes per annum of CO2 into the atmosphere – more than four times the total emissions of the UK. Leakage can be reduced by replacing pipes, but this brings with it significant capital cost. The alternative is through improved management of the pressures in the network. By reducing the average pressure in the pipes, methane leakage can be reduced. This is because the leakage is proportional to pressure e.g. a 15% pressure reduction results in 15% less leakage. Utonomy's technology also allows for fewer site visits, thereby reducing operating costs, and for better resource usage, with skilled technicians freed up for more productive activities.
Synaptec is a highly innovative company developing technology to reduce the downtime and operating costs of the electrical power grid. It provides a highly efficient and cost-effective way to capture multiple distributed electrical measurements, supporting monitoring, protection and control functions. Synaptec's technology radically simplifies electrical power monitoring in three ways: it leverages existing optical fibre as a high speed, low loss network; its unique photonic sensors can cover a range of up to 100km; and its photonic sensors are completely passive, saving both space and cost at every measurement location by eliminating the need for auxiliary equipment such as power supplies, copper wiring, GPS satellite access and digital telecommunications. It only requires one system analyser to be installed in a substation to measure voltage and current simultaneously from up to 50 distributed sensor locations at up to a 50km radius.
Mixergy has developed an internet connected smart hot water tank, which provides a better user experience for customers, saves energy and can be used to help balance the National Grid. Unlike a conventional tank, Mixergy's innovative product heats water incrementally from the top of the tank, meaning only the volume of water required is heated. A patented measurement device and accompanying app allows users to control their tank from their smartphone, ensuring that there is always enough hot water to meet the needs of the household. By heating only the amount of water required, Mixergy's tanks are also more energy efficient. The tanks can be 30% smaller than traditional tanks and save customers more than £100 a year through a combination of lower heat losses and better use of flexibly priced electricity tariffs. Mixergy's tanks also offer a demand side response ("DSR") service to the National Grid, which helps enable a sustainable and affordable electricity system by absorbing excess energy from the grid when demand is low, or time-shifting a tank's consumption of energy from the grid when system demand is high.
With ESG increasing in relevance, we believe our investment strategy offers a distinct advantage to investee companies, advisers, investors and society.
If you would like further information or to discuss an investment opportunity, please contact us on +44(0)20 3667 8199 or email sales@foresightgroup.eu.